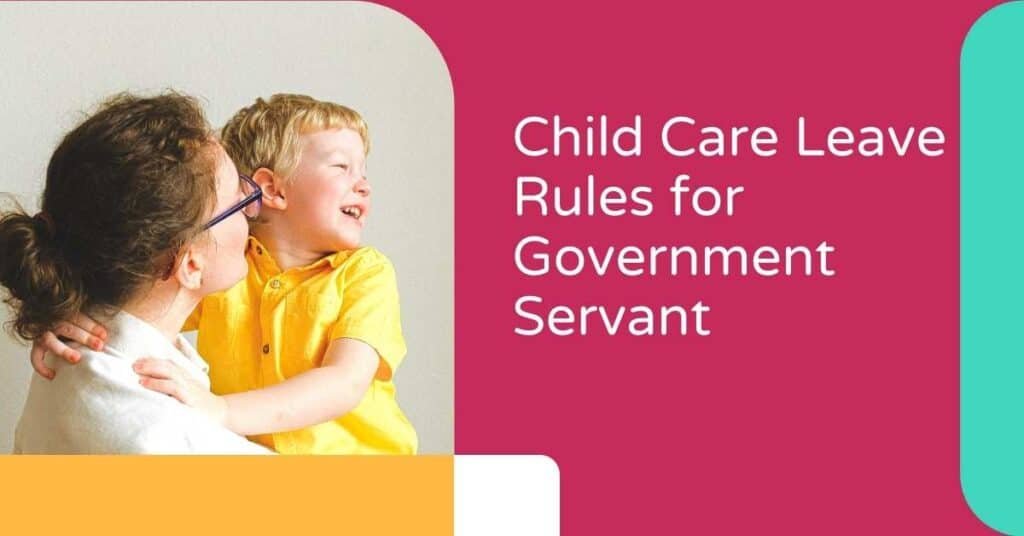 Women employees having minor children may be granted Child Care Leave by an authority competent to grant leave for a maximum period of 730 days during their entire service for taking care of upto two children, whether for rearing or to look after any of their needs like examination,sickness, etc.
CCL is extended to a male parent also.
Child Care Leave shall not be admissible if the child is eighteen years of age or older.
During the period of such leave, the women employees shall be paid leave salary equal to the pay drawn immediately before proceeding on leave.
It may be availed in more than one spell.
Child Care Leave shall not be debited against the leave account.
It may also be allowed for the third year as leave not due and commuted leave upto 60 days (without production of medical certificate).
It may be combined with leaves due and admissible.
Conditions of Child care Leave
Requires Prior sanction.
Interveining holiday will count as Child Care Leave (CCL) as in the case of Earned Leave.
In respect of disabled/mentally challenged children, it is permitted for an offspring of any age subject to conditions and submission of certificates.
CCL may be granted to single mothers for six spells in a calendar year.
From 13-06-2018 CCL may not be granted for a period of less than 5 days at a time.
CCL should not be sanctioned during probation period except in cases of certain extreme situations and a minimal leave should be sanctioned.
CCL is also admissible to civilian female industrial employees working in Defence Establishment subject to conditions.
An employee on CCL may be permitted to leave Headquarters with prior approval of Competent Authority.
LTC may be availed during CCL.
An employee on CCL may proceed on foreign travel, provided clearance from appropriate competent authorities are taken in advance.