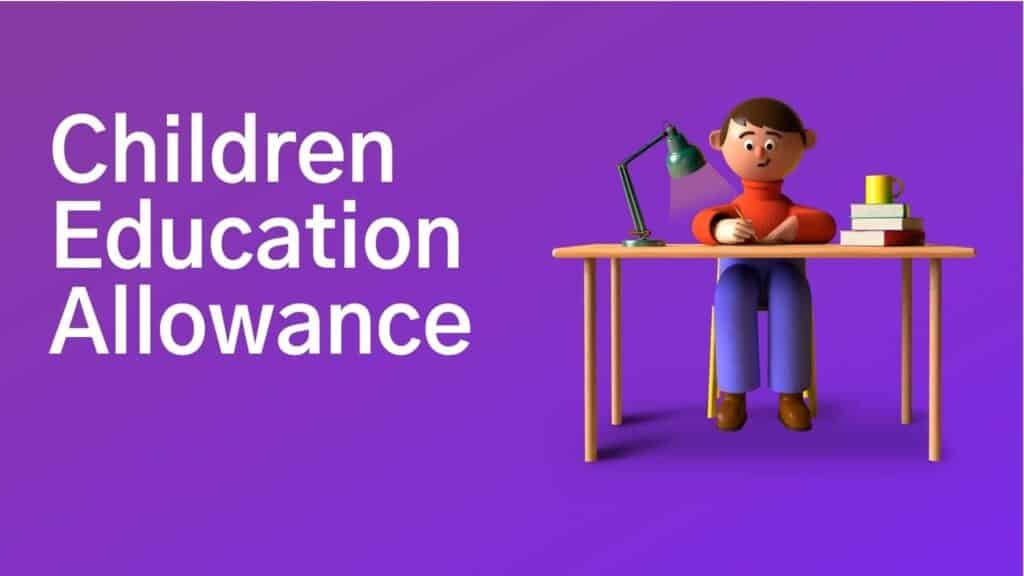 Children Education Allowance (CEA) is applicable to all the Central Government employees, State government employees deputed
Child Education Allowance Reimbursement Rules
There are certain eligibility criteria for a Central Government Employee to fulfill to get this reimbursement.
The reimbursement can be claimed only for the two eldest surviving children of an employee. Exception to this point is that in case the second child birth results in twins/multiple birth.
In case the sterilization operation is failed, the employee is eligible for reimbursement of Children Education Allowance for the child born out of the first instance beyond the two children norm.
The CEA is reimbursed for a academic year i.e twelve months of complete academic session.
The upper age limit for Divyang Children has been set at 22 years. In the case of other children the age limit is 20 years or till the time of passing 12th class whichever is earlier. There is no minimum age.
The CEA and hostel subsidy is admissible for a children studying from two classes before class one to 12th standard and also for the initial two years of a diploma/certificate course from Polytechnic /ITI/Engineering Course, if the child persues the case after 10th standard and the Government Servant has not been granted CEA/hostel subsidy in respect of the child for 11th & 12th standard.
The reimbursement under the scheme is allowed for the Children studying in a recognized school/institution.
Amount of Reimbursement for CEA
The amount of CEA is fixed at Rs 2250 per month per child.
The amount of Rs 2250 is fixed irrespective of the actual expenses incurred by an employee.
The amount of ceiling of hostel subsidy is fixed at Rs 6750/- per month. The expenditure on lodging, boarding or the ceiling of Rs 6750/- whichever is lower will be paid to the Government employee.
The reimbursement of Children Education Allowance for Divyang children of a Central Government employee is fixed at Rs 4500/- per month.
The Hostel subsidy and Children Education Allowance can be claimed concurrently.
The hostel subsidy is applicable only in respect of the child studying in a residential educational institute located atleast 50 kilometre from the residence of the Government Servant.
Children Education Allowance Form
For Children Education allowance form click here
Related Posts:
Income Tax benefit on Children Education Allowance
Calculation of exemption under CEA/Hostel Subsidy
How do I claim Child Education allowance?
The Children Education allowance can be claimed by filling the form as above and also a certificate to be provided by the school which is to be submitted to your office.
What is CEA allowance?
CEA or Children Education allowance is an allowance given by Government of India to Central Government employees for their Children (two child) upto 12th std or 20years of age whichever is earlier.
How much do you get for child education allowance?
The amount of CEA is fixed at Rs 2250/- per month per child. The amount of ceiling of hostel subsidy is fixed at Rs 6750/– per month