In today's blog we are going to understand how to block emails on icloud.
As we all know that cloud services offer limited space for free, to the users.
Beyond that certain limit we have to pay some amount in order to get more space on cloud.
But the best way is that we can reduce the cost by simply removing the unwanted things being placed on the cloud.
Like today we are going to discuss the space we can utilize by blocking emails on icloud and removing them.
We are taking example of Apple's icloud in which we are going to block emails from unwanted sources or a some specific source.
icloud ususally offers 5 GB of free space which can be used to store Photos, Backups, Docs and Mail.
This space is too less and can be over for which you need to remove unwanted things that are occupying your space on icloud.
So lets start by removing and blocking emails on cloud that are not useful.
How to block emails on icloud when using an iphone
Step 1: Go to icloud.com and login with your login credentials.(Apple ID and Password)

Step 2: Go to Settings. Click on Rules.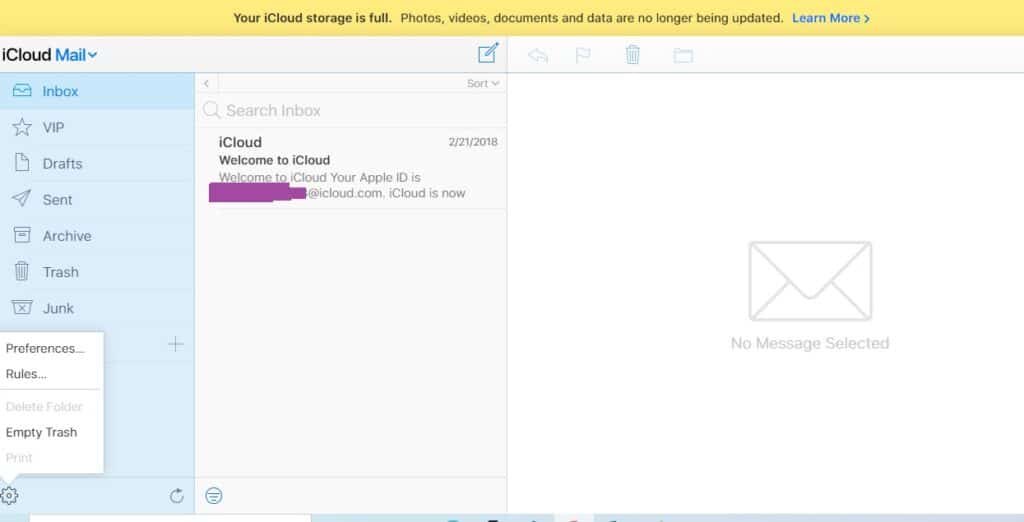 Step 3: Click on Add a Rule...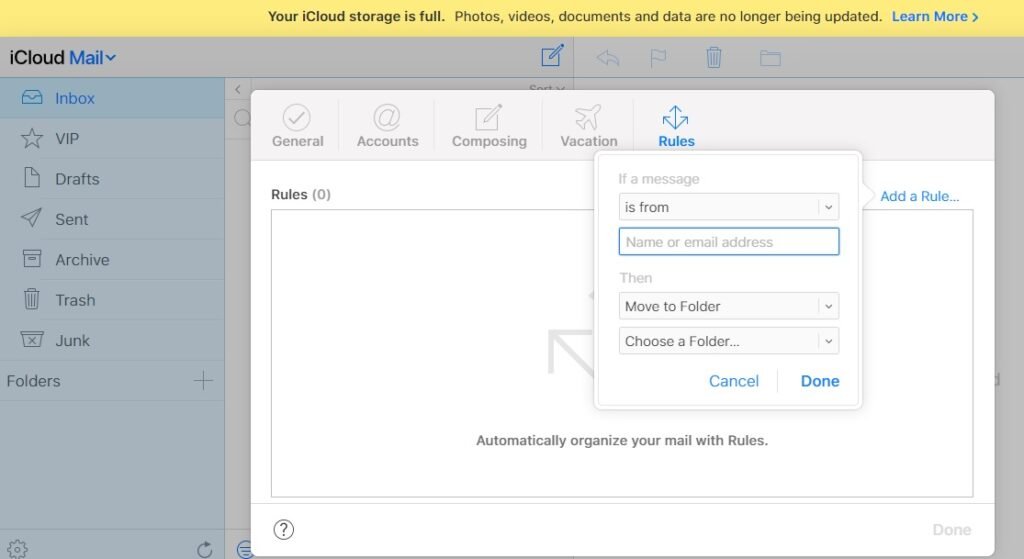 Step 4: Select is from and then enter the Name or email address of the person you want to block.
You want to move to a specific folder, then you have to select folder as Move to Folder and than Choose a Folder as Junk.
Step 5: Click Done.
Now you have all the emails blocked (for which you have requested to block above) and will be sent directly to the Junk folder.
What we have done is, we have set a rule for all the emails passing through your icloud email address and the mails will be filtered accordingly to the rule.